---
Craft content into compelling layouts that are easy to navigate and keep readers engaged. 
---
To be effective your content design should be visually appealing and help guide the reader. Even if your intended audience knows you by reputation or association, you are still fighting for constrained time and attention.   Text treatments should allow your reader to quickly assess relevance and direct their initial scan to the most compelling information.
The Architecture of Content
Content design needs to be visually appealing. More importantly, it must be designed in a way that directs the intended audience. Get this wrong and
authority is undermined
knowledge is questioned, and
value is eroded, worse – lost.
It is the visual equivalent of bad grammar. We seek to design content that is visually appealing and helps focus the reader.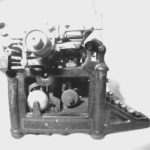 I was awed by Adam's sense of manipulating texts – avoiding jargon, editing to the core, suggesting hierarchies, different text treatments, and visualizations.  We worked well together.
Founder & Creative
Brand Design Firm
A deft use of elements such as hierarchies, listicles and data visualizations can work like sign posts. They directing the reader's attention to the most salient and compelling points.
More than crafting text, Content Logic can design content to be both visually appealing and effective in guiding the reader.