---
Craft texts to cogently communicate (B2B, B2C, B2E) your brand identity, your firm's core values, and clearly demonstrate the knowledge, authority, and value you deliver to clients.

---
Yes, "words have meaning."  But, words have  more than meaning. They have rhythm. They have tenor. They have denotation and connotation. Words will evoke emotion and engage the intellect.  The reader is not a passive participant in this.  Where the reader is in the "buying cycle" not only colors the meaning of what we write, but is how the value of our content will be imputed. 
As such, words must be chosen with great care and ALWAYS reinforce your brand identity and underline your central value proposition for brand, sales, employee engagement, product launch, and market penetration.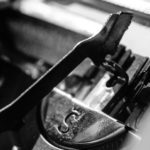 "I have asked Mr. Beschloss to do a multitude of things: write marketing pieces, white papers, develop strategies ... create presentations and he has done them all well ... very well."
Legal Segment Sales Manager  
Global Technology Company 
Yet, words alone are insufficient. Their arrangement needs to be visually appealing (typography) and architected (topography) in a way that engages and guides the intended audience. Get this wrong and
• authority is undermined,
• knowledge is questioned, and
• value is eroded – worse, lost.
Content Logic will work with you to craft  content and supporting document architecture that resonates with, and engages your audience, across a wide variety of document types.  And we will do so in a way that resonates with the intended audience in their time and their place, aligning marketing and sales content to the engagement process.  It is the logic that guides our content.
Write what matters.™